Finding Pat's ancestors was definitely a highlight of our trip. We are thankful that we could make this excursion and still get home for Paul's stent procedure.
From the cemetery curator, we were able to get the plot names and we used them to find her grandmother's and her father's marker: John Cashin.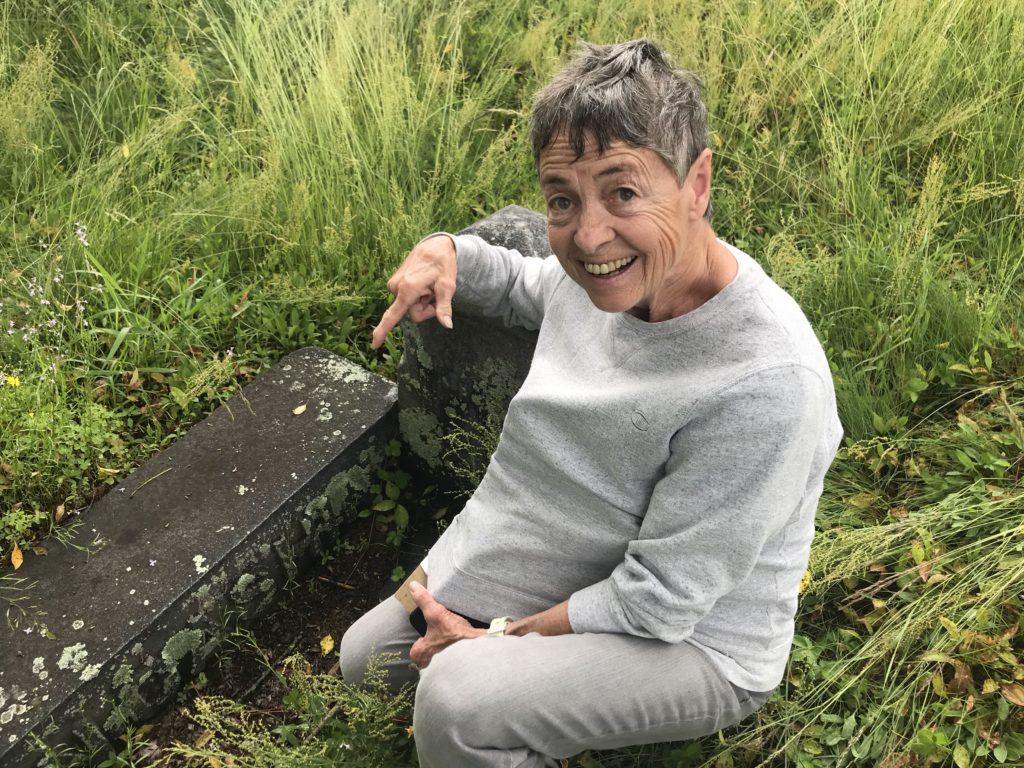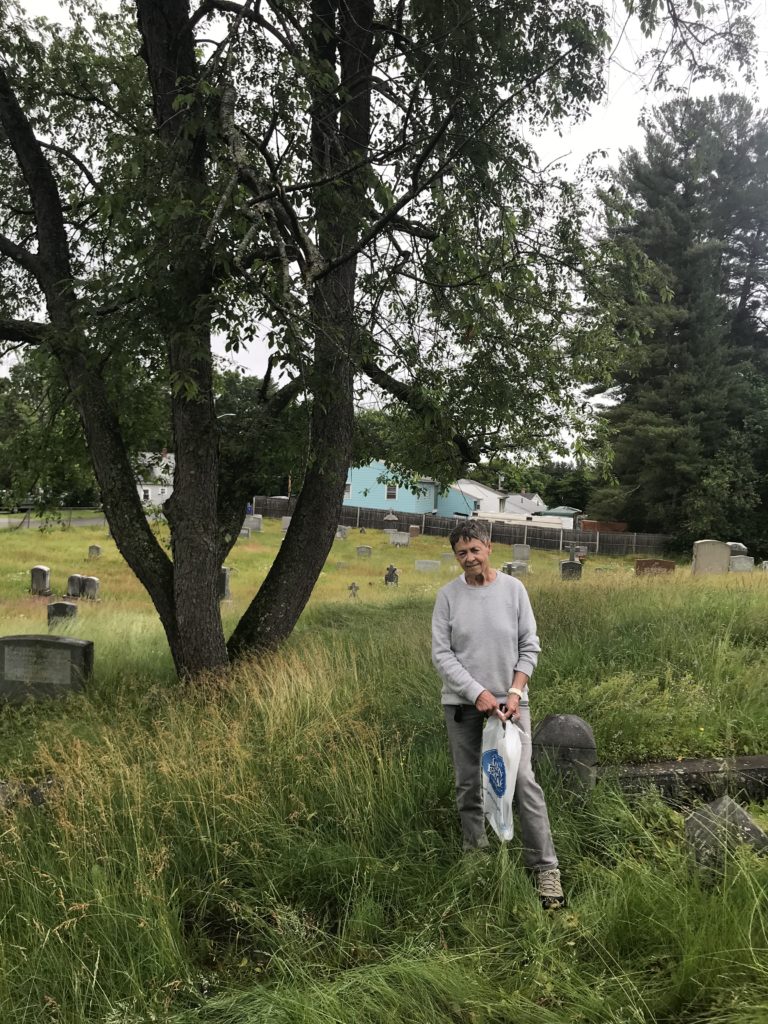 We then went on to find her great-great grandparents' and great grandfather's tomb stone. We did have to go behind a clump of trees to find it though.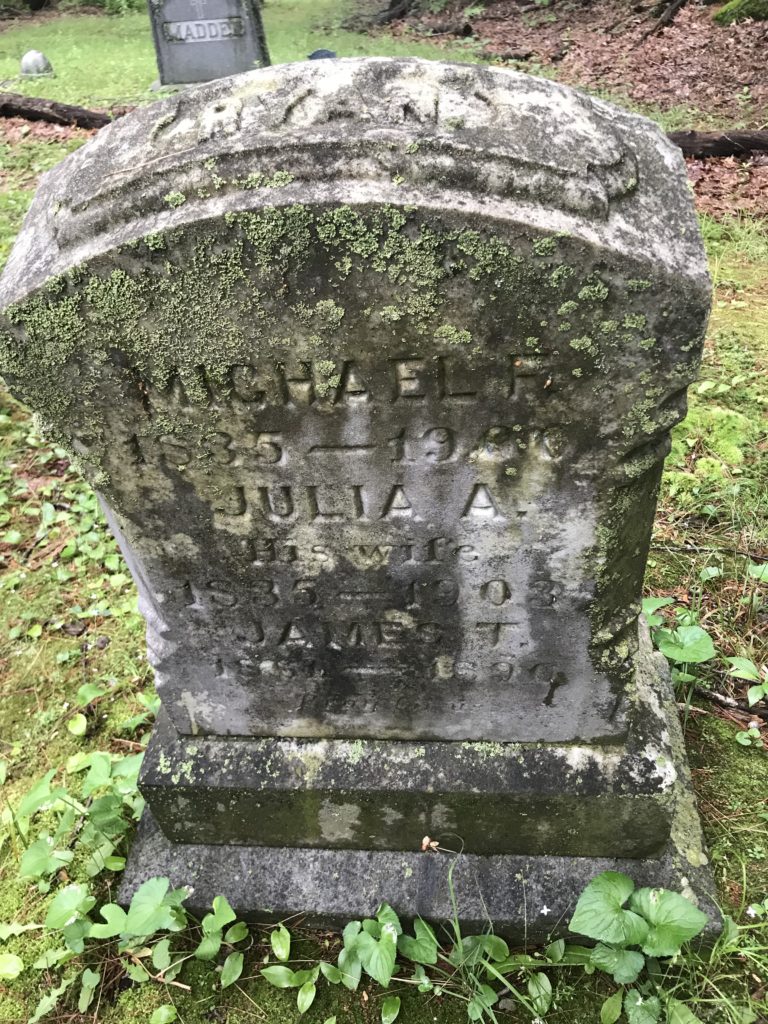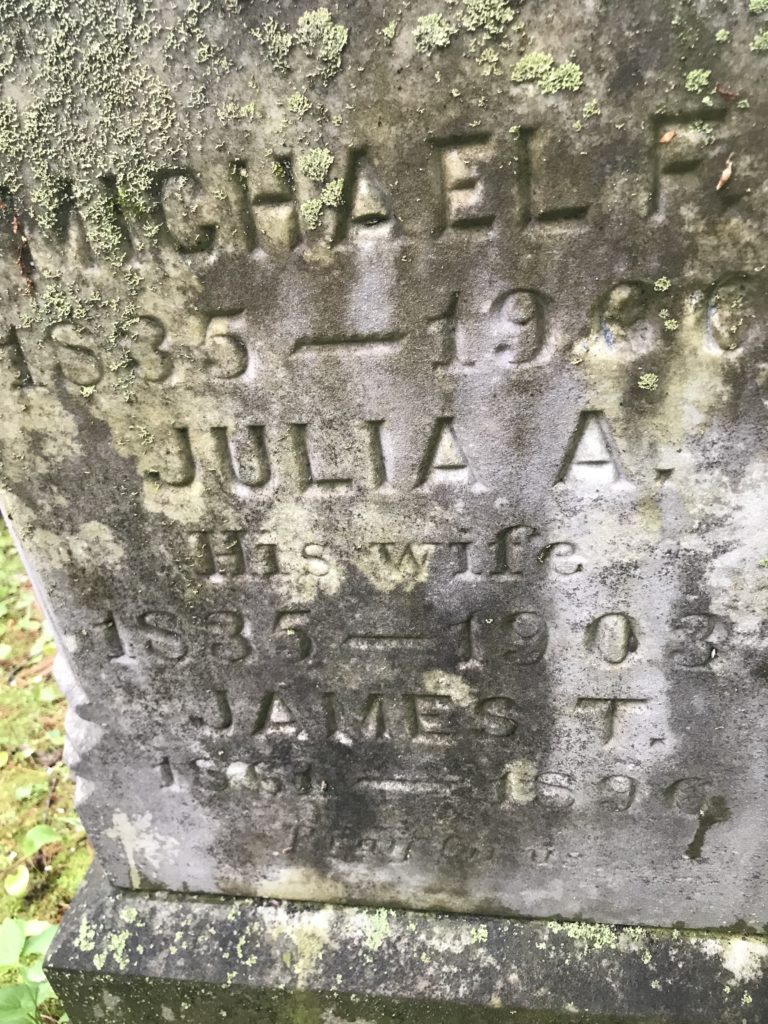 We went back to the curator and asked for the names around where her grandfather, his twin brother and step-grandmother were buried. We could find the surrounding names but only a grassy spot where these relatives were buried.